A precursor to our upcoming Top 30 Hottest Japanese actors list, the 2016 newsmakers reflect the current state of 'acting' in Japan and the names of those who are given opportunities to follow in the footsteps of the greats – Mifune, Takakura, Yakusho, Watanabe. While senior actors like Tadanobu Asano, Joe Odagiri, Satoshi Tsumabuki, Eita, Mirai Moriyama, Shun Oguri continue to pay major roles, our contenders have captured a sizeable portion of the casting pie among themselves.
---
---
Are they the best actors Japan could offer? Apparently, the answer is yes! 
Before that, let's see who are the frontrunners for acting awards this year:
Tomokazu Miura (Katsuragi Case);
Joe Odagiri (Over the Fence);
A few more names will soon appear as the Japan Academy Prize nominees are announced later. Kinema Junpo's list is still being considered, with readers participating in the annual survey.
Who made the biggest buzz among Japanese actors this year? Let's see.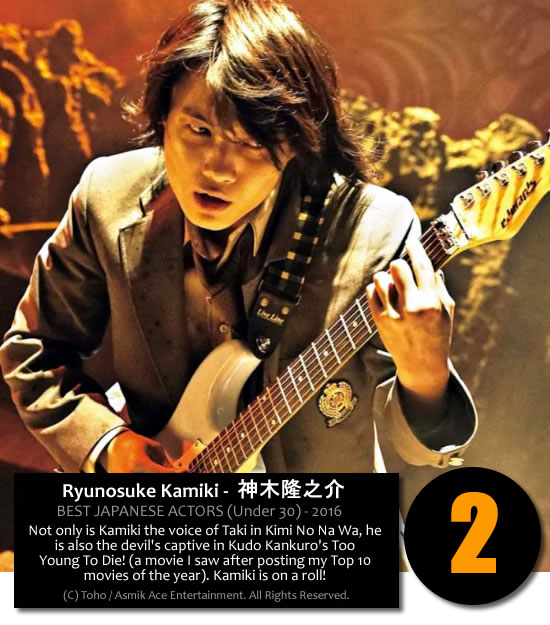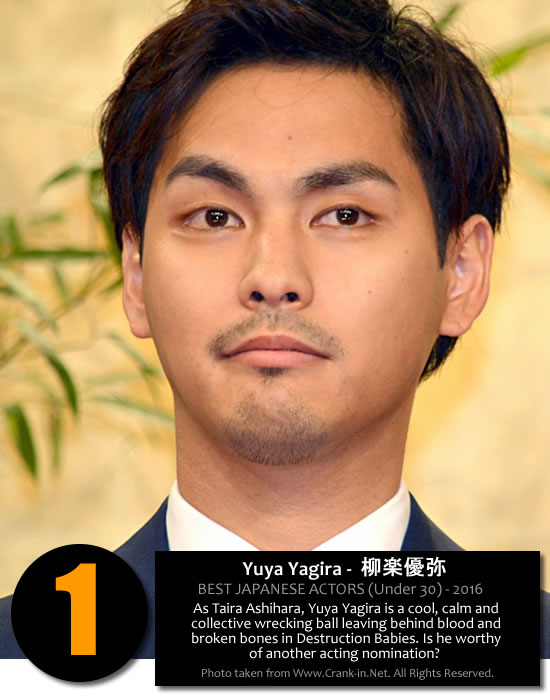 All surveys point out to Masaki Suda as the biggest newsmaker (if not the best actor of his generation), but I don't think so. I think given so many roles to play in so short a time has affected the quality of his performances. 
I'd say, it's Yuya Yagira who made the best performance for the year in Distraction Babies, followed closely by Ryunosuke Kamiki and Takeru Satoh, with Taiga delivering the most intense in the TV drama Aogeba Toutoshi as Kinya Takamoku.