In Part 1, we talked about five rather 'old' BL (Yaoi) Japanese movies. Most of them were produced with a limited budget and cast relatively unknown actors – though one of the lead stars, Takumi Saito turned out to become a popular and respected dramatic actor later on. He's one of the few who successfully avoided being typecast as a gay character. Some were not so lucky – including the charming Yasuka Saito.
– – –
Fast forward to 2015, the sleek, sexy and delightful Seven Days hit the big screen and re-ignited the BL craze. Of course, the previously released Doushitemo Furetakunai (starring Yonehara Kousuke and Masashi Taniguchi) can be considered essential Japanese BL as well. Both may not have huge budgets, but they managed to enchant the Yaoi audience who are hungry for a BL-themed movie.
Toji Seryo is a popular first year high school student. It's well known that Toji Seryo will date anyone that confesses their affection for him on a Monday, but he will break up with that person by Sunday. Yuzuru Shino is a third year student at the same high school. He looks pretty, but all of his former girlfriends end up dumping him. Yuzuru Shino becomes curious about Toji Seryo. On a whim, half serious & half joking, Yuzuru Shino asks Toji Seryo to date.
Compared to some of the previous movies on the list, Seven Days is a notch above in terms of acting and production values. The scenes were gorgeous and shot with a specific 'look nd feel' and the actors – especially James Takeshi Yamada is very appealing and knows how to act – at least decently.
At this time, a number of high-profile BL-themed movies outside Japan were also produced and were embraced by the global Yaoi community, among them: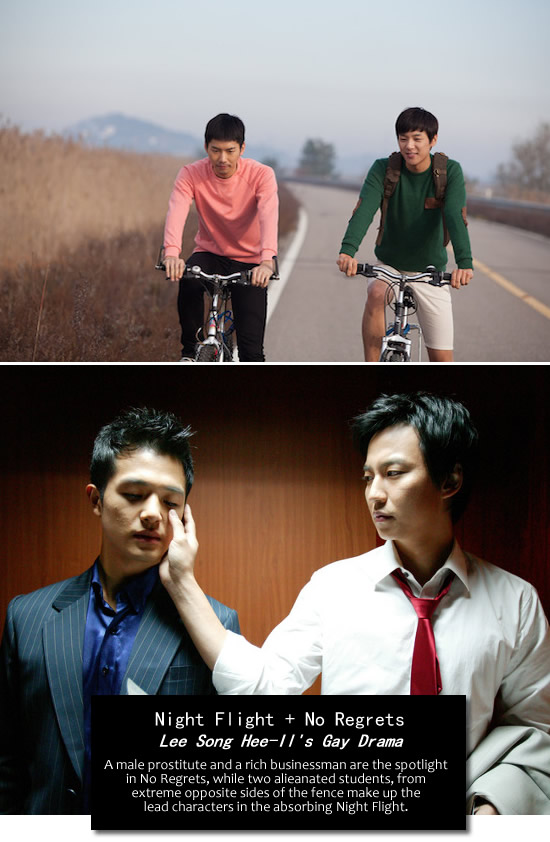 – – –
Korean filmmaker Lee Song Hee-Il's trilogy: Night Flight (야간비행), One Night Two Days ((백야), and No Regrets (후회하지 않아). The good news about Hee-Il's movies is that tragedy is avoided (though there are plenty of those scenes and more) in favor of happy endings, but not your typical sugary-oh-la-la type of ending, but philosophical, cliffhanger sort of ending. You just have to sample his work to confirm what I'm saying.
Josh Kim's Thai Oscar official entry: How to Win at Checkers (Every Time)
Thai director Anucha Boonyawatana's first feature: The Blue Hour (Onthakan)
Josh Kim's movie, in particular, is simply unmatched by recent Japanese BL themed movies – sad to say.
– – –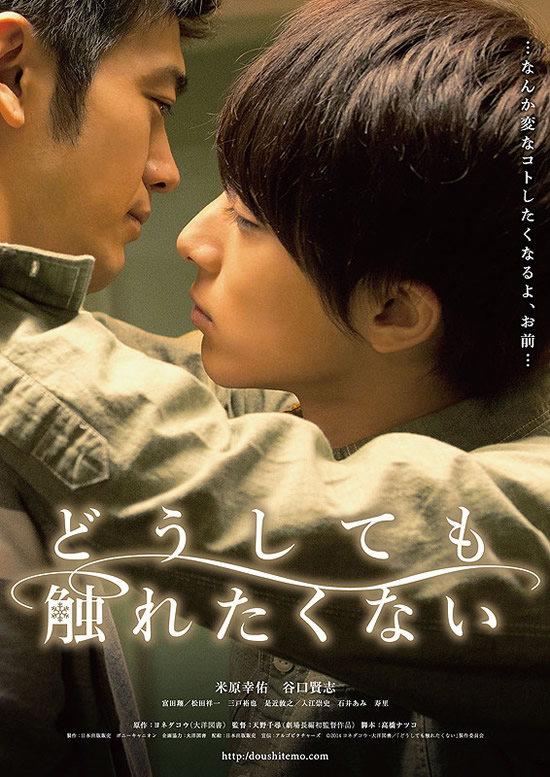 – – –
Based on Yoneda Kou's original manga, Doushitemo Furetakunai (どうしても触れたくない), is a cheerful departure from tragic, overly dramatic Yaoi live action adaptation.
On the first day of Shima's new job he met a man with a hangover in the elevator. That was his first meeting with his new boss, Togawa. Though Togawa seemed rude and cross, Shima was drawn to the kindness beneath his rough facade. Both men harbor a painful past but unlike Togawa, who was open with his feelings, Shima seems unable to move on.
Yaoi fans should rejoice with Chihiro Amano's adaptation of Kou's manga because – despite the meager budget – the movie turned out to be quite enjoyable, with some surprising twists and turns. Not as good as Seven Days though (or even the list of Korean and Thai movies above) but it remains a must-see.
In our final part, we'll explore the world of Takumi and Gee in Takumi kun series.