It's been a while since we've posted a spotlight on anyone from the acting industry – pretty sure the last one's already a few years old and the one on that currently rising actor never got out of my 'working on it' folder. Sadly time isn't always everyone's friend, and long pieces like this often take loads of time to properly finish. So, we thought, why not let some fan-guestwriters have a go at it? First one up: Nill Newt, blogmaster of Nana Komatsu News and Archives.
---
Komatsu says that the rhythm of a movie shooting suits her, as it allows her to take time to create the emotions for a role.

Because they're busy and have different schedules, many performers don't talk much with the staff – the staff is the staff and the acting department is the acting department. She likes to listen to the veteran staff.

It may be too easy to summarize, but she does not consider work as a mere business. I think she puts her heart into it.

Sekiguchi Yuko
film journalist, former chief editor Kinema Junpo/Variety Japan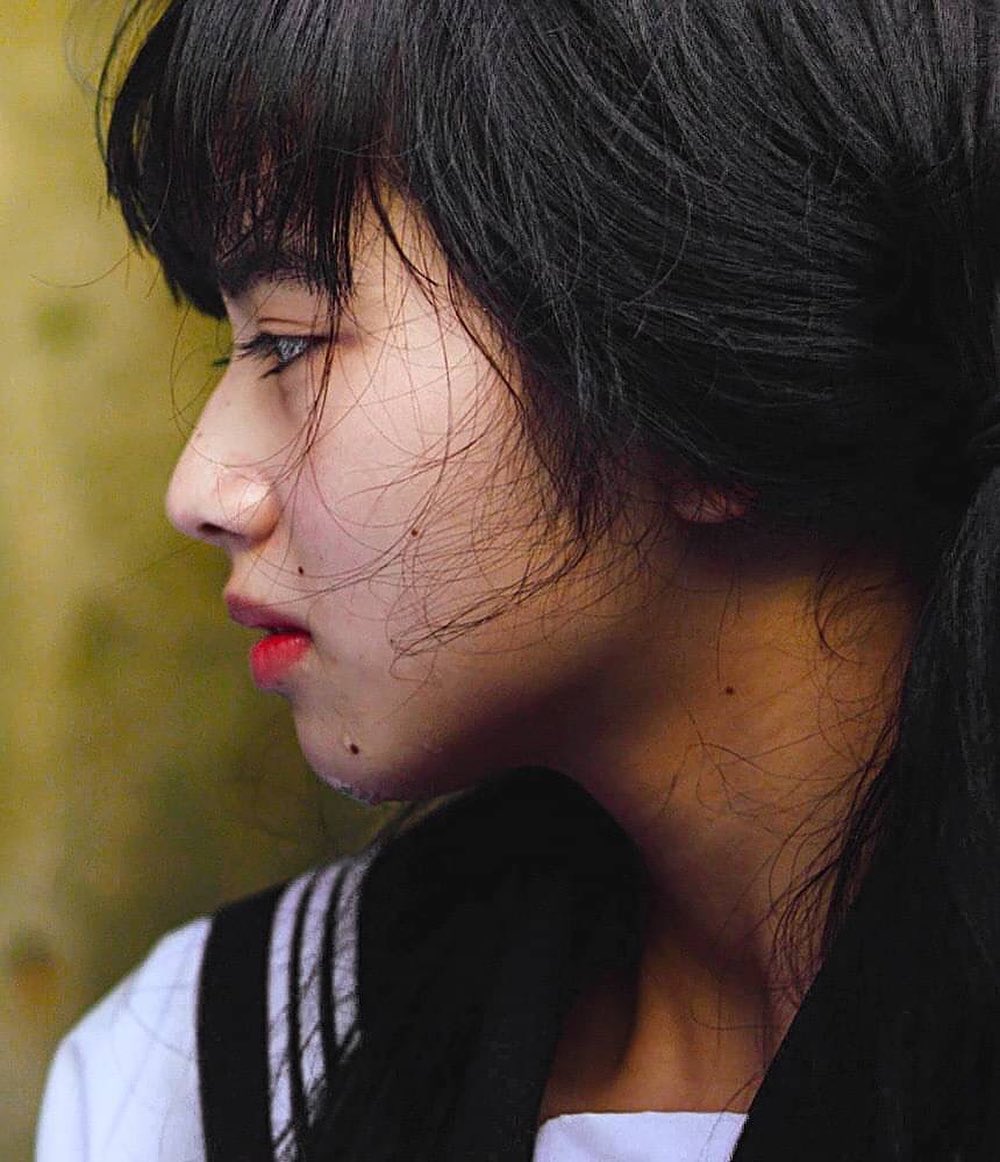 It all started with The World of Kanako back in 2014. I had been a fan of Nakashima's movies since Kamikaze Girls and was looking forward to watching his new film, partly because of its glorious cast: Yakusho Koji, Odagiri Joe and Nakatani Miki, to name a few. It was a tough watch, being dragged into the darkest corners of the human soul in what is possibly one of the most nihilistic movies ever made – the first class visuals and acting only elevated that vibe. Then newcomer Komatsu Nana caught my attention because, just like a lot of other viewers, I was shocked and fascinated by the contrast between her model looks and the character's wrong doing: the work of a devilish soul that has no conscience of the evil she does.
"Who is she?" "Where did she come from?" Quick web searches at the time led to some results: Komatsu was still at school, but had been modeling with the backing of Stardust Promotion, one of Japan's biggest agencies. She had also already appeared in a variety of music videos by the likes of The Radwimps and Shiina Ringo – Her most recent appearance in one being Vaundy's Odoriko.
But as Komatsu was going for a career as an actress, she continued her rise with another few – to me, rather disappointing – movie roles: Close Range Love (Kinkyori Renai) (2014), a very average romantic comedy, Kurosaki-kun no Iinari ni Nante Naranai (2016), and the widely known Bakuman (2015), where her character just passed by as she had done in the manga. While all part of the gathered experience, they were sadly hardly on par with her glorious debut.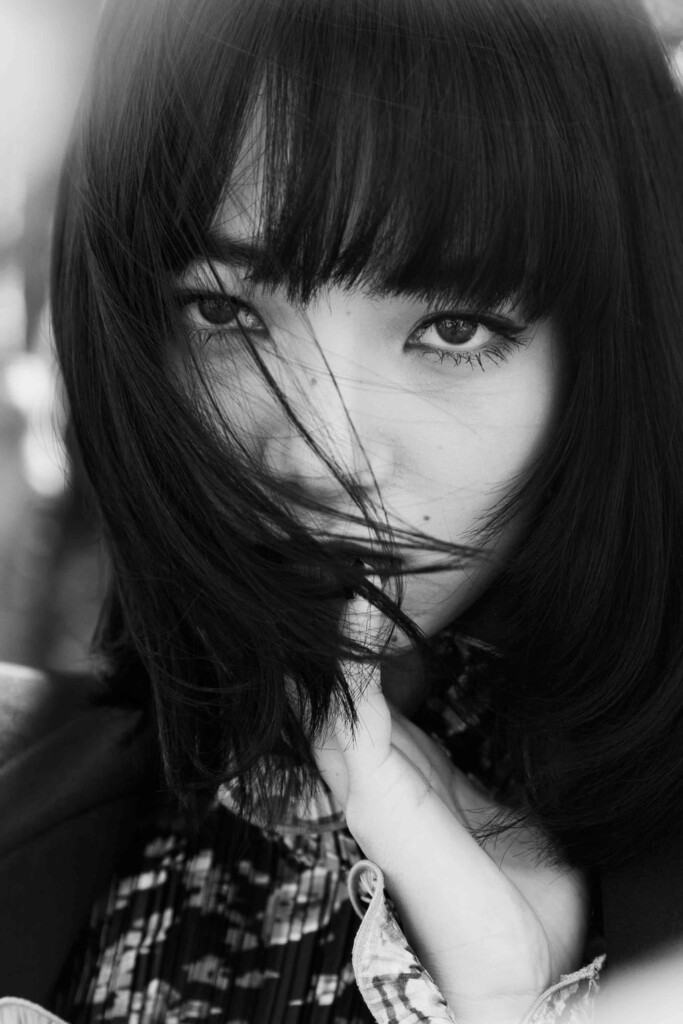 Though the earlier mentioned projects might not have been the most amazing, they were still necessary in terms of career building. They helped build a fanbase among the younger public, had good box office, and were no doubt a radical change in terms of image. The industry is ruthless, after all.
A great example lies in a diary, in which my great-grandfather left a few notes about a French actor who at some point in the 1930s was booed and insulted in the streets because he often played the villain. The 21st century isn't necessarily any different, as there are still people who believe on screen characters and the thespians who impersonate them are one and the same. Therefore, playing a cutie in those romantic movies wasn't a bad decision at all, a total departure from devilish Kanako.
It was a different story in 2015's WOWOW drama To Give a Dream, also known as Yume wo Ataeru – which is also one of Komatsu's few drama series (she hasn't been in one since 2017). Her performance was riveting, on par with co-star Kikuchi Rinko's, who played her mother in a story which was a rather fierce take on the nasty sides of the entertainment business.
A rising star in the making
It was 2016 which eventually delivered the goods – six films, no less. Komatsu had a go at comedy as geek Kaori in Hero Mania -Seikatsu- – a complete Unidentified Film Object – before becoming a hostess in Destruction Babies (with Yagira Yuya and Suda Masaki), a movie known for its (visual) violence. Miki Takahiro's fantasy romance Tomorrow I Will Date With Yesterday's You (aka. Boku wa Ashita, Kinou no Kimi to Date Suru), on the other hand, showed her as the sweet and unfortunate Emi. It were two other movies, however, which had a greater impact.
She landed a supporting role in Martin Scorsese's cherished project Silence. Despite only having a few scenes and limited screen time – about the same as Neeson's – she worked with what she was given to leave her mark opposite Western stars such as Andrew Garfield, who played Father Rodrigues.
With the adaptation of Drowning Love – also doing the rounds under its original Japanese title Oboreru Knife – her name appeared on top of the film and poster credits for the first time. But that's not all there is to it as this somber romance had numerous assets: a superb cinematography, a great soundtrack, a sub text which played with ancient and obscure pagan creeds, and the incredible chemistry of its two leads, Komatsu and Suda Masaki. Young director Yamato Yuki gave her cast the proper environment so that they could thrive and display a wide range of emotions.
Continuing on her habit of alternating between more mainstream works and indie projects, the actress also appeared in There Is No Tomorrow (Ashita nante nai), a short film by French photographer Julien Lévy. The one who once confessed she did not like to talk much pulled out a 10' monologue!
Magazines, TV appearances, film premieres, she was everywhere – and maybe that was too much for some. 2016 wasn't a smooth ride all the way. Komatsu was put at the center of a scandal because of rumors and gossip. The torrent of hatred and insults resulted in the actress closing her blog and Instagram comment section. Ever since, she has further limited her use of SNS, only occasionally feeding her 2.3 million followers various pictures, not necessarily related to her career steps, through her one and only official account, Konichan7.
Modelling vs Acting
Komatsu was just 19 when Chanel made her a House Ambassador in 2015. As this is the highest rank in the list of Chanel honorifics, it meant the young model could represent the brand at official events, which she did on several occasions.
In the world of fashion, her choices, appearances and looks kind of mimic her film career path – or maybe it's the other way round. Her Chanel duties often sent her to photoshoots for the established big magazines, yet she would also make the cover of lots of smaller indie ones, have a photo session for Tokyo Weekender – a media outlet mostly read by English speaking foreign residents – or go for trendy Indonesian Dew Magazine. From Ninagawa Mika (Japan) to Harley Weir (England) – both of world fame – she's worked with countless photographers in photo sessions that present all possible shades of Komatsu Nana, including the girl next door in simple clothes or a diva-esque beauty queen in a luxury ensemble dress; a chameleon of styles!
"She's witty", said director Bernard Rose, therefore the only missing piece in her already long filmography is probably a full-fledged comedy. So far movie goers have only seen her providing samples of facetious, sometimes eccentric, humor, so if one wants to watch Komatsu in total playful mode, then the last drama she was in – the two part Aka no Sho/Kuro no Sho, an NHK broadcast from 2017 – is an absolute must-see.
She interacted with people in a normal way and talked to staff members without making any distinction. When I think of Nana-chan, I always see her on set, surrounded by people and loved by everyone.

Hayashi Kento, Koi Suru Kiseichu (2021) co-star. (TheTV.jp)
When we're talking acting style – on the other hand – hers is pretty hard to define; there's definitely an old school foundation as nuance, facial expressions – especially eye movement – and body language prevail over wordiness, however, she also has that capacity to be explosive which impressed director Kakimoto Kensaku during the shooting of Parasite in Love (Koi Suru Kiseichu, co-starring Hayashi Kento). The young filmmaker also mentioned that she was extremely responsive, even after just a brief exchange. This echoes Nakashima Tetsuya's words years ago, as he explained that though she had no idea what acting meant at the time, she was flexible and spontaneous; it came out naturally.
I think the intuitive, almost instinctive, dimension of her approach to acting was somehow already there in pre-Kanako material, such as in Shabondama, a little tale in between the short film and music clip formats, which she shot when she was 14. It is even more obvious in Tadaima, a short film from 2013, about a teen girl who wants to go back to the place where her home and family were swept away by the 2011 tsunami.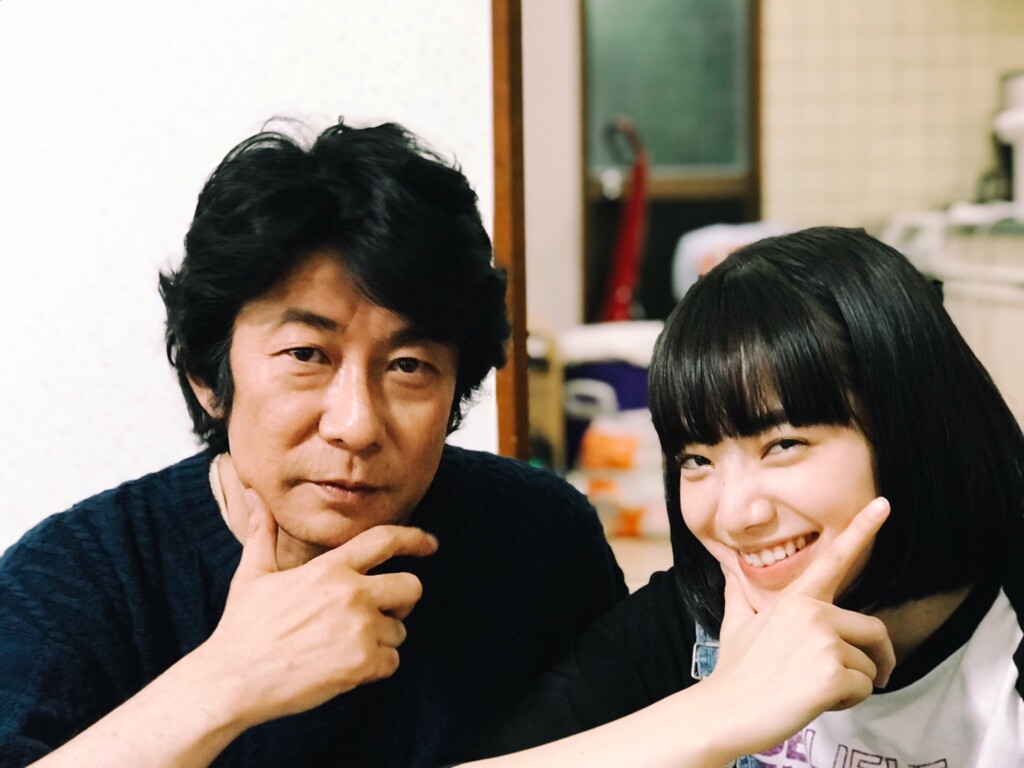 With gaining experience, and love of the craft, comes dedication. I've had the chance to enjoy online conversations with director Edmund Yeo (Moonlight Shadow) who's praised her commitment and her cheering presence throughout the shooting.
Komatsu views a film set as a home: talking to staff, helping technicians to sort out cables, going with the costume department to give them a hand, and, especially on cold days, she'd be busy with catering and serving meals.
A bright future
In 2021, it's been such a long time since she was scouted by agents while shopping with her mother in Shinjuku. The teen model who appeared on the pages of catalogs, such as Nico Petit – her first photo session in 2008 – or Haco, has become a regular guest for Vogue, Elle and Madame Figaro. She's made the cover of more than 150 entertainment or fashion magazines in Japan and several other Asian countries. Regular trips to Europe for Chanel also made room for editorials in the UK, France and Italy, thus expanding her mostly pan-Asian base. Komatsu Nana is a fashion icon.
For years, and up until about 2019, the film industry mainly saw her as an intriguing newcomer, though this is no longer the case. After starring in two manga adaptations in 2018, Kids on the slope (Sakamichi no Apollon, alongside Nakagawa Taishi and Chinen Yuri) then After the rain (Koi Ame), she started to favor works based on original scripts or novels.
A series of awards and nominations – twice in a row at the Japanese Academy Awards – and strong films such as It Comes (Kuru – Nakashima again in 2018) or Samurai Marathon (2019), excellent box-office Tapestry (Ito, with Suda Masaki; 2020) as well as various ventures into auteur or indie films like Closed Ward (Heisa Byoutou) and Farewell Song (Sayonara Kuchibiru), both from 2019, not forgetting the newly released Moonlight Shadow (2021), drastically changed the picture.
Her recent film choices have reinforced her position as a versatile and competent actress who can play about any role. She has not only become a – if not THE – specialist when it comes to portraying offbeat characters (Sakura, alongside Kitamura Takumi and Yoshizawa Ryo; Parasite in Love), she also proved she can personify ordinary people the public can relate to, facing the hardships of daily life (Tapestry/Ito) or loss and grief (Moonlight Shadow). Critics followed suit, it's been praise all the way.
The double career and double status, as well, didn't change anything about the charming public figure she is. Whether it is on a TV show or an interview, Komatsu Nana is still the one people discovered in the late 2010s. She's grown up and is no doubt more talkative, relaxed and comfy than she was a while back, yet she still is the absolute anti-diva she's always been: amicable, straightforward, humble, nuanced, almost reserved at times but with that touch of humor that spices things up.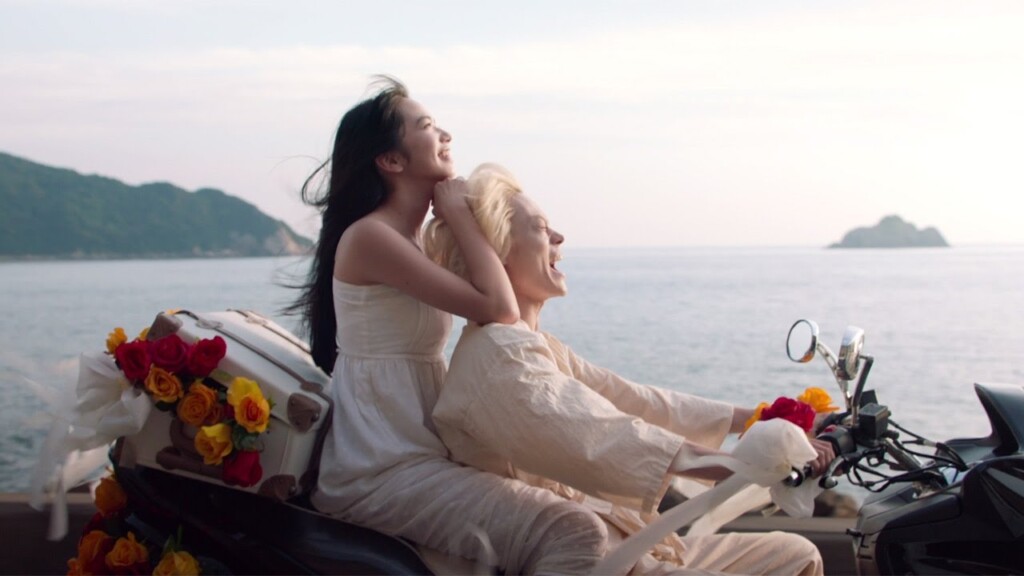 When her marriage announcement with long time screen partner Suda Masaki came out in November (2021), most fans were delighted, though some expressed concerns – surely memories of the Miyazaki Aoi pull-out triggered alarms for the older ones. It is true that people evolve and change and no one can tell about the future, but it seems to me that Komatsu's intense commitment to acting implies continuation. After all, didn't the two say they were happy making a family and continuing working at the same time? What brought them together belongs to them and only them. At least from an artistic perspective, they do look like soulmates, supporting and strengthening each other in their career projects.
We'll see her soon on the big screen in The Last Ten Years (Yomei 10 Nen) – in Japanese theaters on March 4, 2022 – the latest opus from Fujii Michihito, possibly the trendiest director of a new generation of Japanese filmmakers.
---
Nill Newt
blogmaster of Nana Komatsu News and Archives
---
Komatsu Nana ('96 – Stardust Promotion)
–
Instagram
//
Profile
---
Komatsu Nana is very much known for her looks and aura. She rose to fame in part because of her modeling – she was a part of girls fashion magazine Nico☆Puchi when she was barely 12 – and eventually got the attention of director Nakashima Tetsuya at the audition of his 2014 movie Kawaki, better known under its English name The World of Kanako.
In comparison with other industry peers, Nana rarely joins drama casts, but instead has appeared in a whole series of commercials, advertisements, fashion magazines, and about 20 music videos through the years. (See full post)
---
Her works include, but are not limited to, the following:
Source: Pics (1,2,3,4,5,6,7,8,9,10,11,12,13,14,15,16)
Editing & Formatting: Kaye