Japanese romantic comedies. Ah, those light, bubbly, fun movies where a boy and a girl usually end up together. Yet through the years, we have come to appreciate certain 'innovation' to the universal happy ending of romcom.
The most radical among these is the gay guy (and the apparent nonsensical drive of the girl to capture his heart). As many of you will argue, it's romantic and comedic, silly! If it's going to be a sad ending, what so fun with that? I know, this will be an argument ad infinitum, so I'll leave it at that.
Previously, we have Part 1 [Aozora Yell, Today's Kira Kun, Your Lie in April] and a hitlist in Part 2. Months have passed, and Japan is at it again (did they ever stopped? no!) so let's update our list and see what's currently on the table and what the next year will bring…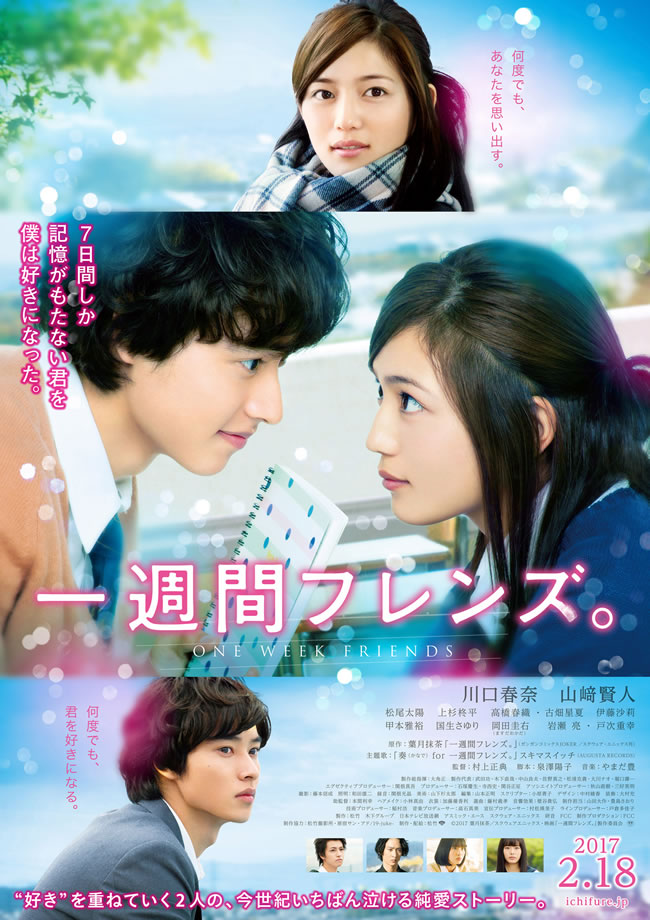 One Week Friends – 一週間フレンズ – A loner and newcomer at school, Kaori (Kawaguchi Haruna) prefers to be left alone. However, Yuki (Yamazaki Kento) was smitten and declares his intention for friendship. The problem is, Kaori, has a particular medical diagnosis of temporary memory loss and rejects Yuki's offer of friendship. [Read our review here]
---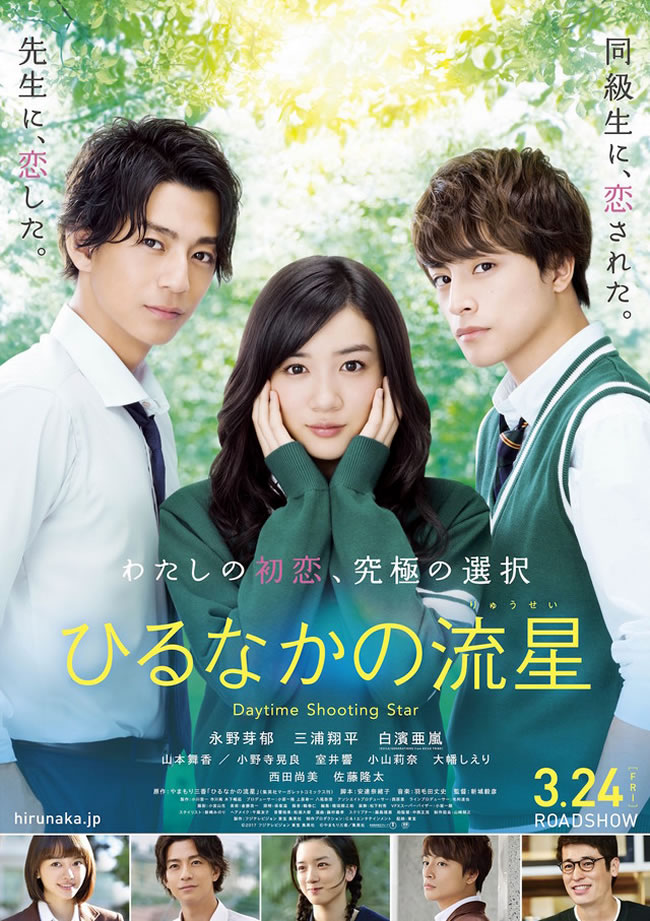 Daytime Shooting Star – ひるなかの流星 – Country girl Suzume (Nagano Mei) arrives in Tokyo to attend school. Her parents recently went abroad to work and she was left in the care of an uncle. At school, she slowly gains new friends, including Daiki (Shirahama Aran) who started to show romantic feelings for her. However, she has set her eyes on someone else – Satsuki (Miura Shohei). The thing is, he's a bit older and also happens to be her teacher.
---
You Are the Apple of My Eye (2018)
Yamada Yuki and Saitoh Azuka will play Kosuke and Mai in the Japanese version of Taiwanese hit You Are the Apple of my Eye, entitled Ano Koro, Kimi wo Oikaketa – あの頃、君を追いかけた. Based on the novel "Na Xie Nian, Wo Men Yi Qi Zhui De Nu Hai" by Giddens Ko, the original Taiwanese movie tells the tale of a group of high school students circa 1994 Changhua County, the smallest but most populated county in Taiwan. [read movie details]
Yamada Yuki is what can be referred to as a 'late bloomer'. He has done plenty of supporting roles where other actors are in the spotlight. This time, he's the main lead and is out to prove that he has what it takes like all the others.
---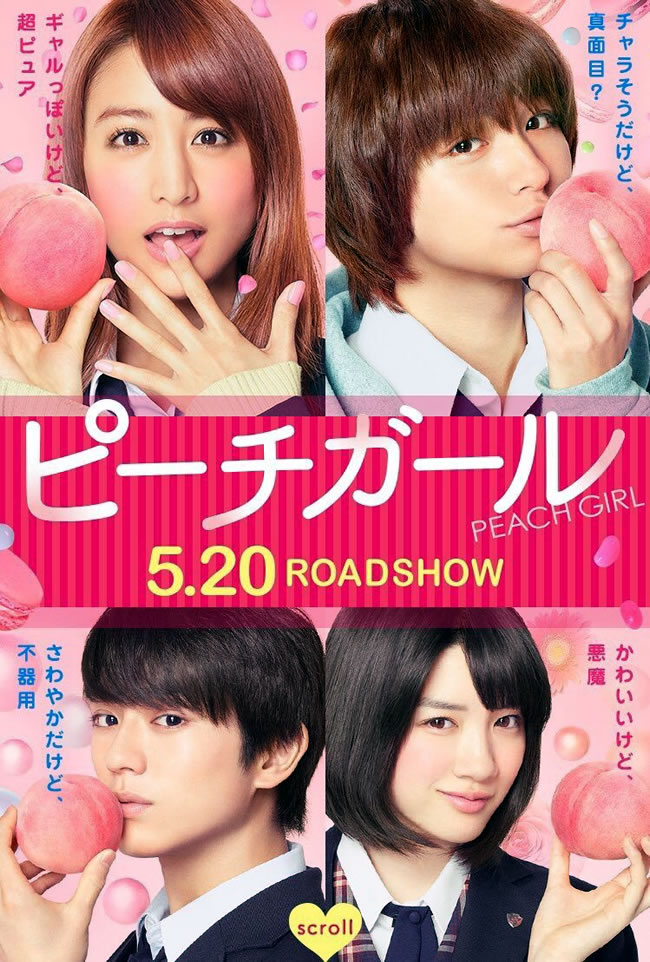 Peach Girl – ピーチガール – Nice but naive, Momo (Yamamoto Mizuki) has a bad reputation for being 'easy' but is in reality, quite innocent and sweet. The culprit for her bad rep is her 'best friend' Sae (Nagano Mei). There are two boys who may change Momo's reputation and social standing in school – the intense Toji (Mackenyu) and the easy-going Kairi (Inoo Kei). Who will win her heart?
---
Bittersweet – にがくてあまい – An overworked Ad executive (Kawaguchi Haruna) had a chance encounter with a school teacher (Hayashi Kento). He's a vegetarian and passionate about cooking, while she has little regards to the food she eats. They eventually ended up sharing an apartment, with the girl falling in love with the boy. There's one small problem though – he's gay.
---
50th First Kiss (2018)
The latest romcom from Japan. A remake of 2004 hit '50 First Dates' starring Drew Barrymore and Adam Sandler, 50th First Kiss 50回目のファーストキス, stars Yamada Takayuki as a tour guide in Hawaii who is also an amateur astronomer. He meets Rui (Nagasawa Masami) and falls in love with her. It could have been so simple and effortless, but Rui suffers from amnesia. Her condition may prevent whatever romance they might have…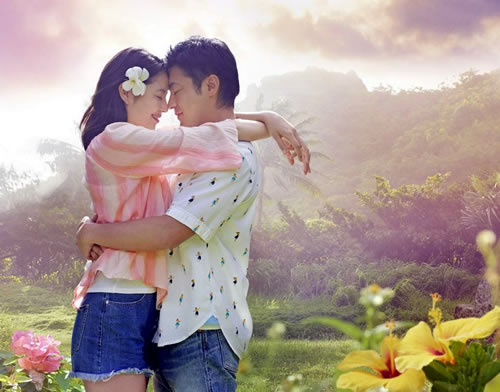 Nagasawa Masami is one of Japan's foremost experts in romcom. She's been the romantic ideal of many Japanese men, while Yamada Takayuki – with his diverse acting portfolio – has his own set of romantic roles himself.
---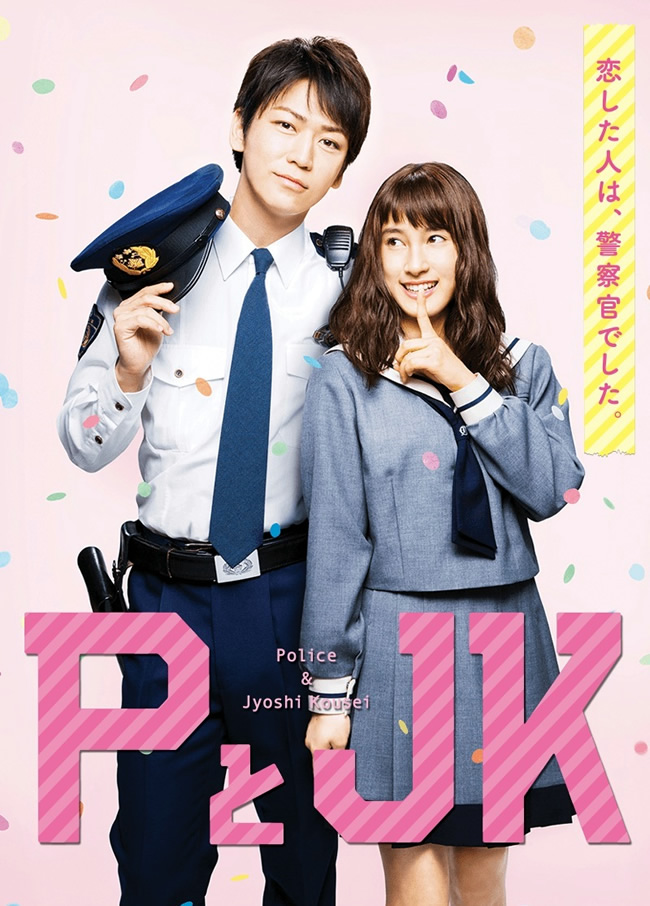 Policeman and Me – PとJK – Kako (Tsuchiya Tao) is a high school student who pretends to attend Uni as a way to join a group blind date, she met Kota (Kamenashi Kazuya) who is 23 years old and is a policeman. Both strike up an immediate friendship that turned romantic overnight. An incident occurred that forces Kota to marry the young girl.
---
Our Meal for Tomorrow – 僕らのごはんは明日で待ってる – A love story that spans 7 years. It tells the romance and marriage between an introverted young man, Ryota (Nakajima Yuto) and a gregarious, proactive young woman, Koharu (Araki Yuko). Perhaps more than a romcom, the story encompasses a few milestones of the protagonist, making their love story filled with both dramatic and comedic flavors.
There are some more in 2018 coming up! How about you? Have you seen any of the above movies already? Let us know what you think!