Yamazaki Kento who plays the main character in A Forest of Wool and Steel appears in a few selected shoots. A movie imagery is also included.
The live-action movie based on Nana Miyashita novel, tells about a young piano tuner.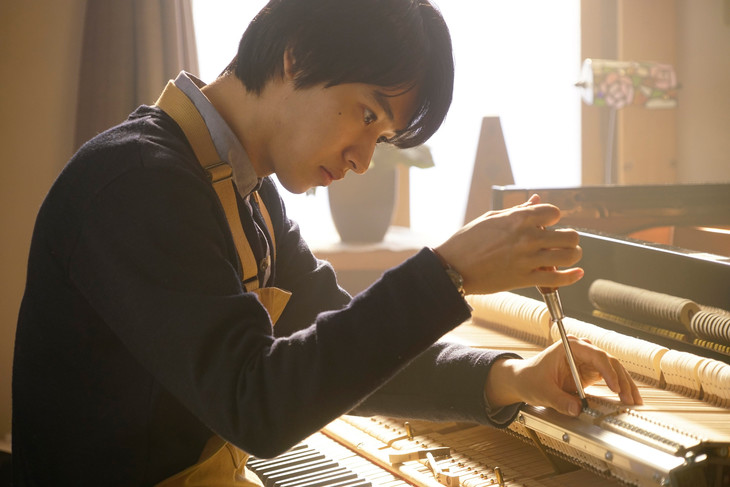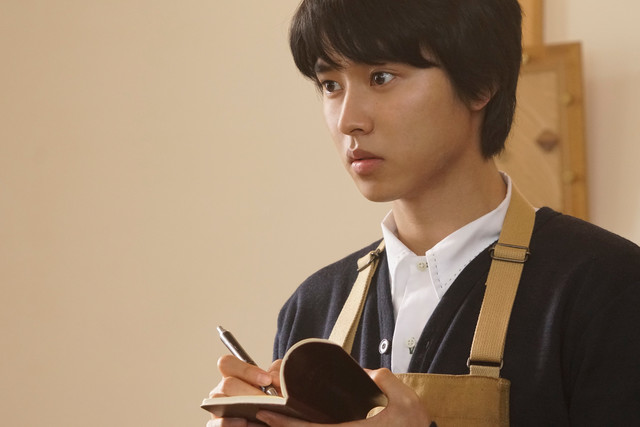 It gets more interesting since a piano tuner is not necessarily a popular 'career' choice:
Piano tuning is the act of making minute adjustments to the tensions of the strings of an acoustic piano to properly align the intervals between their tones so that the instrument is in tune. The meaning of the term 'in tune', in the context of piano tuning, is not simply a particular fixed set of pitches. Fine piano tuning requires an assessment of the vibration interaction among notes, which is different for every piano, thus in practice requiring slightly different pitches from any theoretical standard. [source]
Movie details here.