The casting of Araki Yuko is, perhaps, the biggest surprise in the Todome No Kiss drama. [Update: Sano Hayato is the latest talent to join the drama]
As one of the ladies, Araki will interact mostly with Dojima Otaro (Yamazaki Kento). Her role will have a relationship with Otaro, who described her as his 'romantic ideal'. She also happens to be Namiki Mikoto's (Arata Mackenyu) sister. Namiki and Dojima are reported to be in conflict. Thus, expect a direct confrontation between the two male actors.
The NTV drama, slated for a January 2018 broadcast, came up with a unique promotion. Photos of the actors were not entirely revealed, and audience were asked to identify the 'hidden' cast. As of this time, there is only one left.
Araki Yuko plays Yoshikura Aoi's friend and track and field competitor in Yurusenai Aitai (Again). The date-rape semi-documentary/love story film top-bills Yagira Yuya. Even then, she has a strong screen presence. Lately, she's everywhere: As the rookie female police officer in Juyo Sankounin Tantei. Co-starring with Nakajima Yuto in Our Meal For Tomorrow. Playing a supporting role in the popular TV drama series Code Blue 3.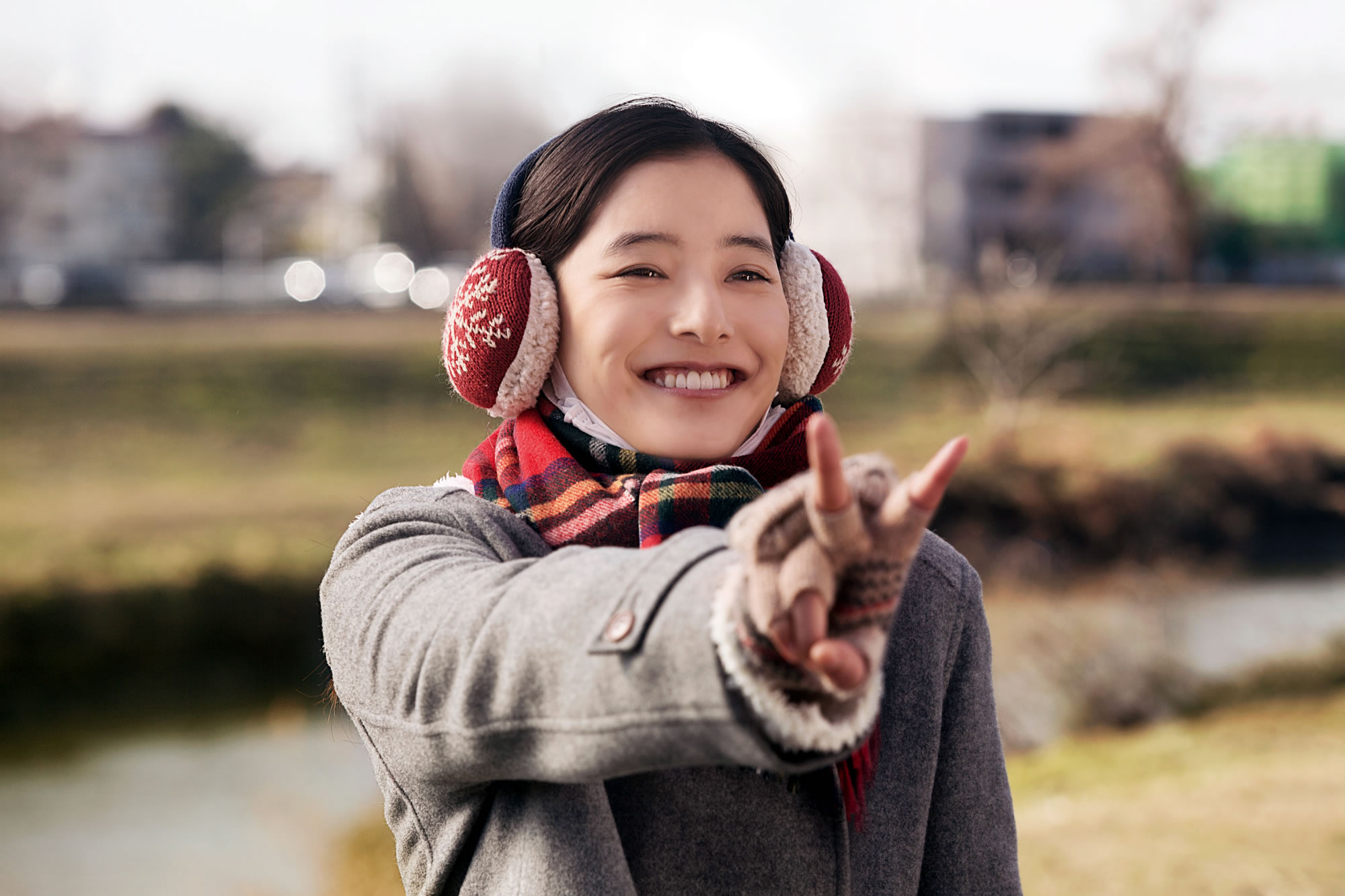 Araki Yuko's role in Our Meal For Tomorrow showcases a strong female character in a traditionally male-dominated genre.
A 7-year love story between Hayama Ryota and Uemura Koharu from their first date to eventual marriage. Ryota and Koharu are high school students. Ryota is indifferent to people and says very little. Koharu is not afraid of to speak her mind and she has a bright personality. Since a game of rice bag jump, they begin to date. They date at a fast-food restaurant, realize they love each other at a family restaurant and finally swear their love on a dining table with white rice.
Men are supposed to lead the women, who are often 'rescued' by them. In the film, it's Araki's character – Koharu – who makes the decisions. Her casting is perfect, showcasing her strong screen presence.
"Anoko no, toriko" manga getting an LA adaptation in 2018! It will star Araki Yuko, Yoshizawa Ryo, and Sugino Yosuke as the main leads -K pic.twitter.com/UErtgc4CXV

— PsychoDrama (@_tMF) July 10, 2017
Her movie roles, so far, are as follows:
Anoko no Toriko (2018) – Shizuku [lead role]
Evil and the Mask | Aku to Kamen no Ruru (2018) – Kaori
Our Meal For Tomorrow | Bokura no Gohan wa Ashita de Matteru (2017) – Koharu [Lead role]
Intern (2016) – Haruka
Nakimushi Pierrot no Kekkonshiki (2016) – Maki
Kaze no Tayori (2016) – Kurumi
Kazoku Gokko (2015)
Again | Yurusenai Aitai (2013) – Mari
Schoolgirl Complex | Sukurugaru Konpurekkusu Housoubu Hen (2013) – Futaba
[ngg_images source="galleries" container_ids="1″ display_type="photocrati-nextgen_basic_thumbnails" override_thumbnail_settings="1″ thumbnail_width="240″ thumbnail_height="320″ thumbnail_crop="1″ images_per_page="20″ number_of_columns="0″ ajax_pagination="0″ show_all_in_lightbox="0″ use_imagebrowser_effect="0″ show_slideshow_link="0″ slideshow_link_text="." template="default" order_by="sortorder" order_direction="ASC" returns="included" maximum_entity_count="500″]