It was back in March 2017 when Netflix announced the TV series LA adaptation of Erased, starring Furukawa Yuki.
The anime version also referred to as Boku dake ga Inai Machi (based on Sanbe Kei's manga) can only be described as mindblowing. The time travel, supernatural crime-mystery-thriller is one of 2016's most sensational anime. A movie version was released in 2016, starring Fujiwara Tatsuya and Arimura Kasumi.
While there are many precedents to the concept of time travel or as the author defines it – 'revival' in Western media and in previous Japanese series, what makes this latest live-action adaptation most anticipated is the casting of Furukawa. I'm not a fan of Fujiwara Tatsuya (well, I was in the beginning) so when the Erased movie was announced early last year, I was not interested. Then there's the casting of Arimura Kasumi, which makes it a double whammy of #deadfisheyes + over-acting – such is a lethal combination of awkwardness and pathetic adaptation! Of course, I was right when the movie did – actually – suck.
Now, the Netflix series is an entirely different animal.
Before the casting discussion, let's have a look at what the series is all about:
When tragedy is about to strike, Satoru Fujinuma finds himself sent back several minutes before the accident occurs. The detached, 29-year-old manga artist has taken advantage of this powerful yet mysterious phenomenon, which he calls "Revival," to save many lives. However, when he is wrongfully accused of murdering someone close to him, Satoru is sent back to the past once again, but this time to 1988, 18 years in the past. Soon, he realizes that the murder may be connected to the abduction and killing of one of his classmates, the solitary and mysterious Kayo Hinazuki, that took place when he was a child. This is his chance to make things right. Boku dake ga Inai Machi follows Satoru in his mission to uncover what truly transpired 18 years ago and prevent the death of his classmate while protecting those he cares about in the present. [source]
What sort of a man is Fujinuma Satoru?
He's a failed manga artist and works as a pizza delivery guy. That's not exactly an ideal situation for a 29-year old;
He's not too 'keen' to open himself up to people, yet when in confidence, he could be straight-forward;
He has no girlfriend or has any 'romantic' inclination to find one;
Despite his external facade of non-involvement, he is a compassionate man who would go the distance to save someone else's life.
His mom, Sachiko, describes:
… his way of living as "grabbing the bull by the horns".
Not exactly an individual who is expected to render gravitas, but nonetheless an interesting person. When the guilt of not being able to save his friends (during childhood) is added to the storyline, it provides a complexity to the character. This revelation is the rallying point why Satoru has to go back in time (18 years in the past) to uncover the truth.
For Furukawa who made a name for himself playing an attractive, romantic character in Itazura na Kiss, this role may not be for 'acting award' but more of expanding his horizon. In interviews, he expresses his desire to become a successful actor in Japan before anything else. It's a brilliant move on his part and Horipro, his agency, to secure the role.
There is a certain prestige to the Satoru name in that it has been portrayed already by Fujiwara Tatsuya, a veteran when it comes to playing manga/anime characters (think only of Death Note, and Kaiji). Even at the age of 34, Fujiwara looks his age, but perhaps even older. Satoru is better suited to be portrayed by someone with more vigor and vitality.
---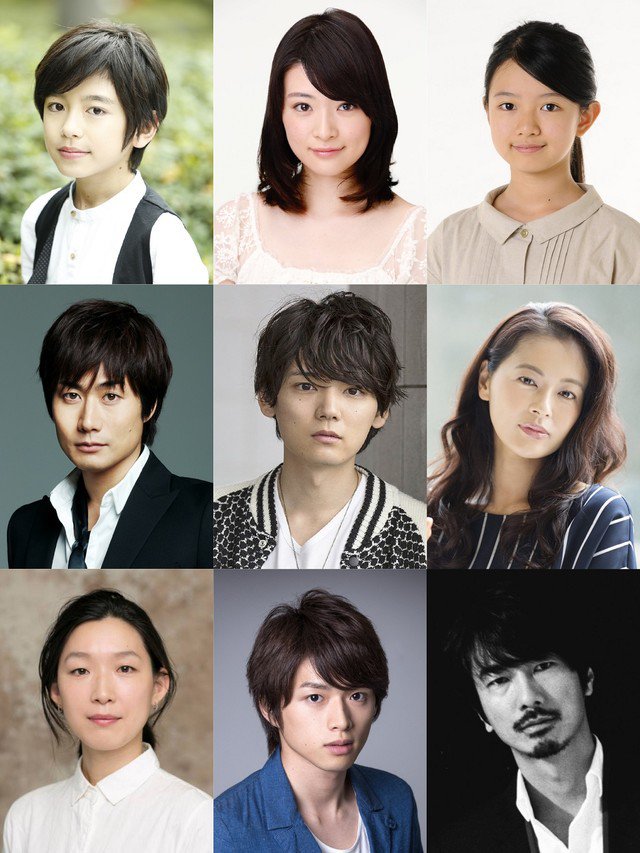 Why would Yuki-san be a better casting choice than Fujiwara, you might ask?
You see, after watching Furukawa in Litchi Hikari Club, I was entirely convinced that he will do a lot of roles that other (younger, mainstream actors) would never do. As Satoru, this may yet be his biggest role to date (after ItaKiss, that is!) and quite different from Irie Naoki.
The new Netflix drama is set for a December 15 release and is expected to be available in 190 countries worldwide.