Making bold statements by way of portraying strong, independent and unique female characters, Japanese actresses like Nikaido Fumi, Kuroki Haru, and Kadowaki Mugi lead the pack as we prepare for the 2017 edition of our annual Top 30 hottest Japanese talents! While we are not discounting such names as Aoi Yu, Mitsushima Hikari, and Yuriko Yoshitaka, among others the younger set of actresses seem to be at the forefront nonetheless. Why is that? Let's see…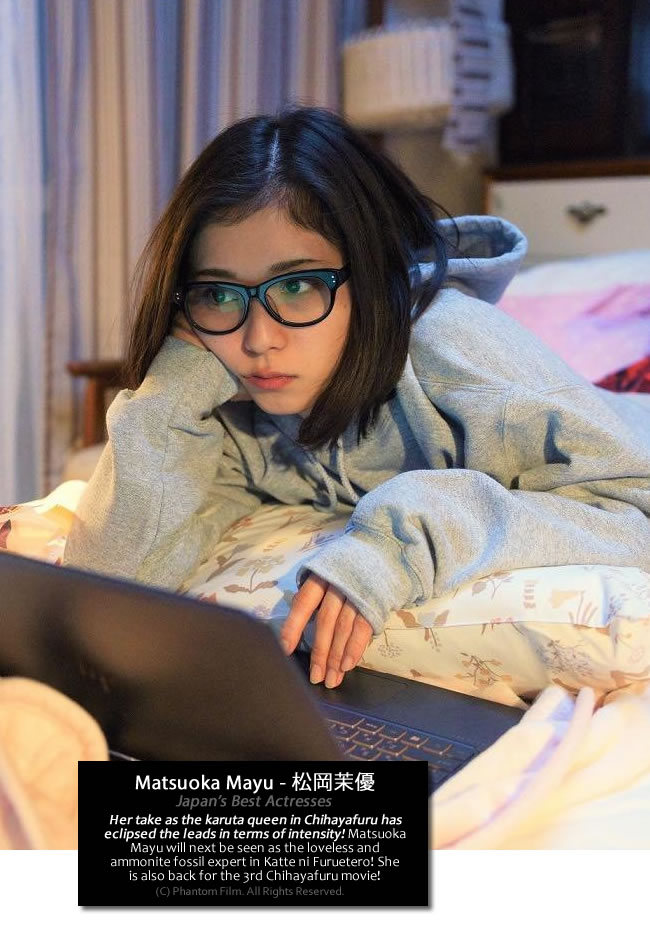 Others in contention are Morikawa Aoi, Hashimoto Ai, and the returning Shimizu Fumika, who – hopefully – will not be exploited further.
How about you? Do you have any names in mind? Let us know what you think!